Live Online Olympiad Classes for IEO, NSO, IMO - 2022 (Grades 3 - 8)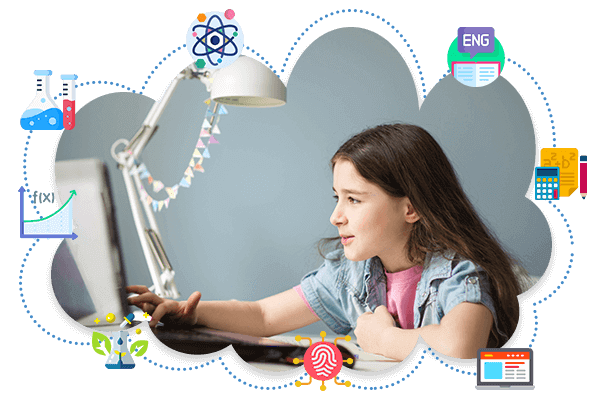 Solve Real Previous Year Papers with an expert to get better understanding of concepts.
Get familiar with the pattern of the exam, to help you score better.
Learn useful tricks and shortcuts appropriate for cracking Olympiad Exams.
Learn to eliminate options in MCQ and how to make educated guesses.
Instructor led Live interactive classes.
Numerical and doubt solving using pentab with integrated software.
Dedicated time for Interaction with students and Doubt Solving.
Set of recorded lectures will be available to the student for future reference/missed-classes.
Alerts and reminders to Teachers and Students for smooth running of the classes.
Dates for Online Olympiad Classes Batch-1 2022-23
Schedule For Classes
SOF I.E.O Classes Schedule

PYP- 1

PYP- 2

PYP- 3

PYP- 4

PYP- 5

Doubt Solving

29th August 2022

5th September 2022

12th September 2022

-

-

19th September 2022

31st August 2022

7th September 2022

14th September 2022

-

-

-
SOF N.S.O Classes Schedule

PYP- 1

PYP- 2

PYP- 3

PYP- 4

PYP- 5

Doubt Solving

6th September 2022

13th September 2022

22nd September 2022

29th September 2022

6th October 2022

20th September 2022

8th September 2022

15th September 2022

27th September 2022

4th October 2022

11th October 2022

14th October 2022
SOF I.M.O Classes Schedule

PYP- 1

PYP- 2

PYP- 3

PYP- 4

PYP- 5

Doubt Solving

26th September 2022

3rd October 2022

12th October 2022

26th October 2022

31st October 2022

19th October 2022

28th September 2022

10th October 2022

17th October 2022

28th October 2022

2nd November 2022

7th November 2022