Level-1 Online Previous Year Papers Practice Classes for IMO, NSO, IEO - 2023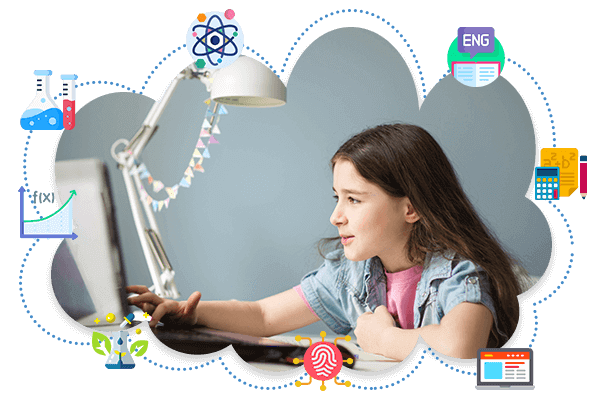 Prepare for IMO, NSO, IEO olympiads from the comfort of your home.
Learn new concepts, revise and reinforce already learned concepts.
Dig deeper into concepts by solving and discussing thought-provoking questions.
Get familiar with the Level 1 course outline, exam pattern to help you score better.
Learn useful tricks and shortcuts appropriate for cracking Level 1 Olympiad Exams.
Instructor led Live interactive classes.
Numerical and doubt solving using pentab with integrated software.
Dedicated time for Interaction with students and Doubt Solving.
Recorded lectures will also be available to the student for future reference/ missed-classes.
Alerts and reminders to Teachers and Students for smooth running of the classes.
Schedule For Olympiad Previous Year Paper Practice Classes
SOF IEO Batch-1 Schedule
For Classes 3, 5 & 7 :

Start Date : 28th August
End Date : 23rd September
Days : Wednesdays & Saturdays
Time: 6 p.m. to 7 p.m.
Join this batch for IEO Exam Date - 26th Sep and 12th Oct


For Classes 4, 6 & 8 :

Start Date : 28th August
End Date : 23rd September
Days : 2 Mondays, Wednesdays & Saturdays
Time: 7.15 p.m. to 8.15 p.m.
Join this batch for IEO Exam Date - 26th Sep and 12th Oct


SOF IEO Batch-2 Schedule
For Classes 3, 5 & 7 :

Start Date : 27th September
End Date : 28th October
Days : 2 Mondays, Wednesdays & Saturdays
Time: 6 p.m. to 7 p.m.
Join this batch for IEO Exam Date - 2nd Nov

For Classes 4, 6 & 8 :

Start Date : 27th September
End Date : 28th October
Days : Wednesdays & Saturdays
Time: 7.15 p.m. to 8.15 p.m.
Join this batch for IEO Exam Date - 2nd Nov

SOF NSO Batch-1 Schedule
For Classes 3, 5 & 7 :

Start Date : 5th September
End Date : 6th October
Days : Tuesdays & Fridays
Time: 6 p.m. to 7 p.m.
Join this batch for NSO Exam Date - 17th Oct

For Classes 4, 6 & 8 :

Start Date : 5th September
End Date : 6th October
Days : Tuesdays & Fridays
Time: 7.15 p.m. to 8.15 p.m.
Join this batch for NSO Exam Date - 17th Oct

SOF NSO Batch-2 Schedule
For Classes 3, 5 & 7 :

Start Date : 13th October
End Date : 17th November
Days : Tuesdays & Fridays
Time: 6 p.m. to 7 p.m.
Join this batch for NSO Exam Date - 21st Nov and 5th Dec

For Classes 4, 6 & 8 :

Start Date : 13th October
End Date : 17th November
Days : Tuesdays & Fridays
Time: 7.15 p.m. to 8.15 p.m.
Join this batch for NSO Exam Date - 21st Nov and 5th Dec

SOF IMO Batch-2 Schedule
For Classes 3, 5 & 7 :

Start Date : 23rd October
End Date : 27th November
Days : Monday & Thursday
Time: 6 p.m. to 7 p.m.
Join this batch for IMO Exam Date - 30th Nov and 14th Dec

For Classes 4, 6 & 8 :

Start Date : 23rd October
End Date : 27th November
Days : Monday & Thursday
Time: 7.15 p.m. to 8.15 p.m.
Join this batch for IMO Exam Date - 30th Nov and 14th Dec

SOF IMO Batch-1 Schedule
For Classes 3, 5 & 7 :

Start Date : 11th September
End Date : 16th October
Days : Mondays & Thursdays
Time: 6 p.m. to 7 p.m.
Join this batch for IMO Exam Date - 31st Oct

For Classes 4, 6 & 8 :

Start Date : 11th September
End Date : 16th October
Days : Mondays & Thursdays
Time: 7.15 p.m. to 8.15 p.m.
Join this batch for IMO Exam Date - 31st Oct