Yuvraj Singh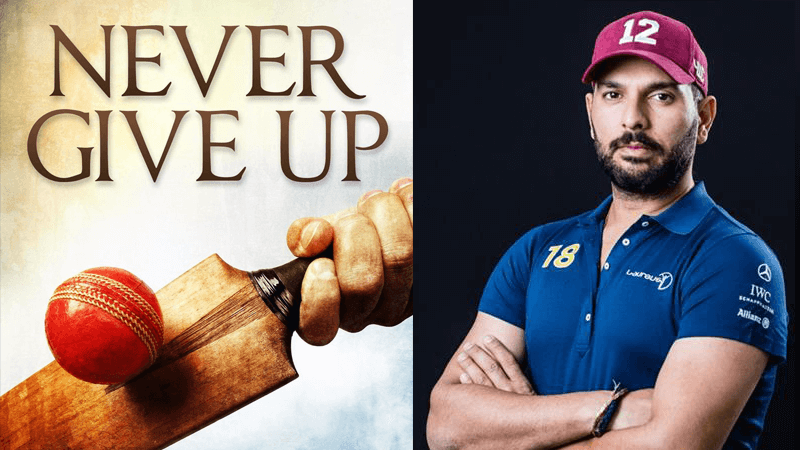 January 2011, 2 o'clock in the night, Yuvraj Singh wakes up abruptly. He felt difficulty in breathing, chest pain and rigorous coughing. He somehow managed to sleep. As days went by he faced a lot of difficulties coping up with his stamina and playing performance. But these gave him more reasons to practice harder.
The 2011 World cup began and the opening ceremony was not less of an extravaganza. He played matches with all his heart but there were many dark moments. Many a times he played so roughly he that he had a breakdown during the match. He threw up blood countless times in the dressing room but had an eye on the trophy that made him going. Indian team qualifies for the finals against Sri Lanka.
The final came and victory was just a step ahead. He had his goal set in his mind to get the trophy home. Yuvi being an all rounder bowled 10 overs and managed to get Sangakkara and Thilan out with an economy of 4.90 runs per over and batted a decent innings of 21* (not out). As Dhoni smashed the winning six leading India to their 2nd World cup winning ,Yuvraj got filled with adrenaline and shouted like anything.
Shortly after the World Cup victory, he was diagnosed with cancer where tumour had grown that of the size of a cricket ball between his heart and his lungs pressing a crucial artery. Symptoms of such a threatening ailment were being displayed along the tournament but his unflinching spirit and undying love for cricket had blinded him. Later it was discovered that after the win, he shouted so loudly, there was a chance that the crucial artery could get damaged. As soon as the diagnosis was done he flew to US for treatment. The news broke to the public and everyone was shocked to their core. Wishes came pouring in from all around world the from cricket enthusiasts and Yuvi lovers. Even the government announced to help him with the treatment.
Chemotherapy in US started in February ended in March after which yuvi resorted to ayurveda in a rehabilitation in may the same year. It was one of the darkest times in his life but our hero battled it like a mighty lion and came back to the pavilion in 2012. When asked about his journey he simply replied "The diagnosis of cancer shortly after the high of the World Cup victory, it took the joy out of everything, it was a very dark moment in my life. When you win the World Cup, when you are Player of the Tournament, you are on top of the mountain. Suddenly, you fall in the ditch. It's just life, you don't expect that -- you are left with no choice. I had to bounce back and I did it in what I thought was the best way I could"
Recently Yuvraj declared his retirement. An era has ended with his cricket career but his name would come up first in the world of head-to-head tussles, glamour, heavy loads of money and shot to instant fame.
UNSUNG HEROES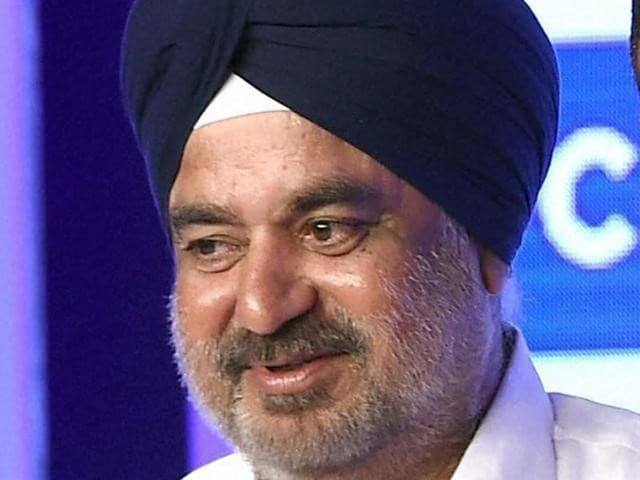 Balwinder Sandhu
No one can ever forget the triumphic moment when we won our first ICC World Cup in 1983. Do you recall the mighty in-swing bowler who was instrumental in turning the end game around?
Balwinder Sandhu was a renowned in-swinger of the 1983 World Cup team. Born in Bombay, Balwinder started his cricket career rather late as compared to any other cricketer.
Balwinder was one of Ramakant Achrekar's discovery who found him in a summer camp. His talent got him a place in the famous Shivaji park where Sachin Tendulkar practiced under the guidance of Ramakant Achrekar. Balwinder started off as an off-spin bowler but Ramakant saw an in-swinger in him and thus Balwinder became one of the best in-swing bowlers in Indian Cricket History.
Our hero landed his first domestic cricket gig in 1980-81 where he was called at the last moment to play in the place of Ravi Kulkarni who went to play international. He not only exploited this opportunity by reducing the opponent by 18-5 but also got the best average at the end of the season.
He played a great role in bringing India its first World Cup home. India was playing with the then defending champions West Indies in the World Cup final. In the early overs, Balwinder managed to get Gordon Greenidge, an ace batsman and ODI scorer, bowled out that shocked the West Indies team and turned the table around in favour of India. And as we say the rest is history. India won the World Cup.
After retiring he continued to serve as coach of the Mumbai team and guided them towards winning Ranji trophy, Irani trophy etc. Today he is an active contributor in the National Cricket Association.