Interesting Facts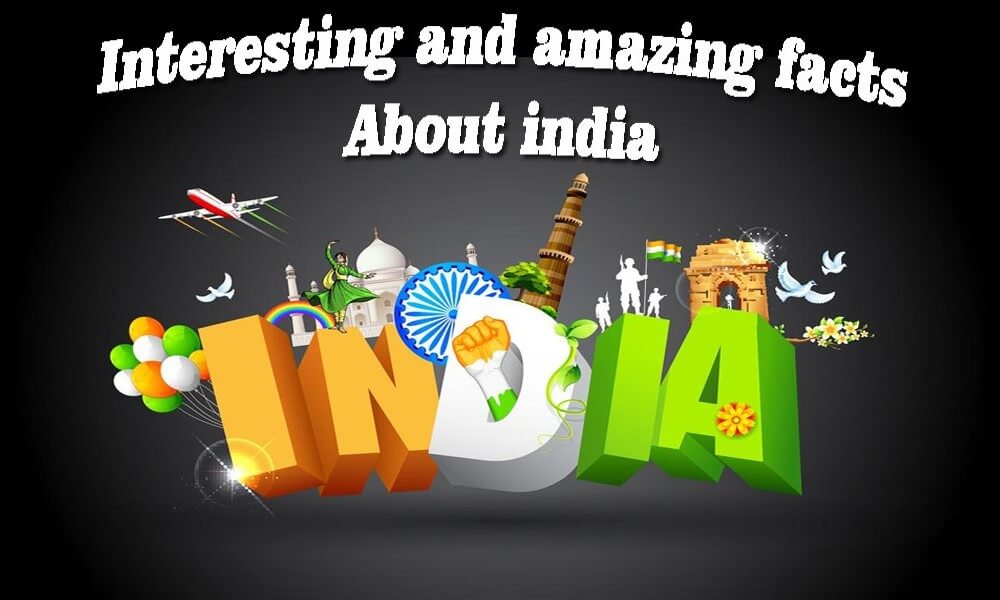 India is a fascinating country with its cultures, traditions, and gods and also one of the biggest and fastest growing economies in the world. It is a land of plenty when you look at the ecology and geography, it has everything from a desert to vast forests, snowy mountains to great plains to beautiful sandy beaches and not to forget the big and small rivers and lakes which make India a wholesome country.
So here are some facts that will blow your mind about the biggest democracy in the world.
The longest road networks: India has 4.7 million kilometers in length, one of the longest road networks in the world. It is said that the road network is so long that it can run around the globe 117 times, while the world's circumference is 40,000 kilometers.
Hair exports: Did you know that India exports hair? India exports about $415 million worth of hair. This is possible because in India about 40,000 dev otes offer their hair every day in temples.
A land of billionaires: India stands at position 3 after USA and China in the number of billionaires in the country.
The Kumbh Mela is the largest gathering in the world, of millions of people on the banks of sacred rivers. The congregation of people is so huge that the crowd is visible from space.
World's second-largest English-speaking country: India is second only to the USA when it comes to speaking English with around 125 million people speaking the language, which is only 10% of our population.
UNSUNG HEROES
Sometimes people do the strangest things, so out of the ordinary, that we can only call them odd-inary!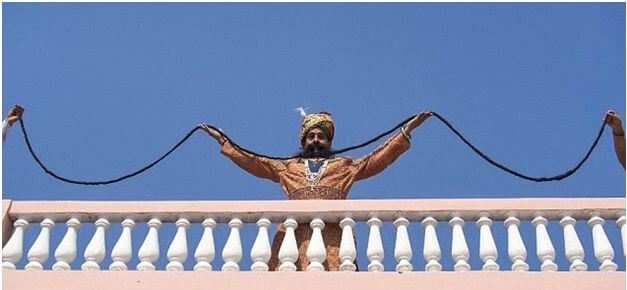 The World's longest Moustache
Ram Singh Chauhan (58), a resident of Jaipur, holds the world record of the world's longest moustache. The length of his Moustache is 14 feet. Ram Singh has been raising his moustache from the past 32 years.
Nose Typing
Khurshid Hussain of Hyderabad has made Guinness World Record by typing fastest with his nose in the world. Khurshid has typed 103 characters in 47 seconds.