Jenny the Selfie Goat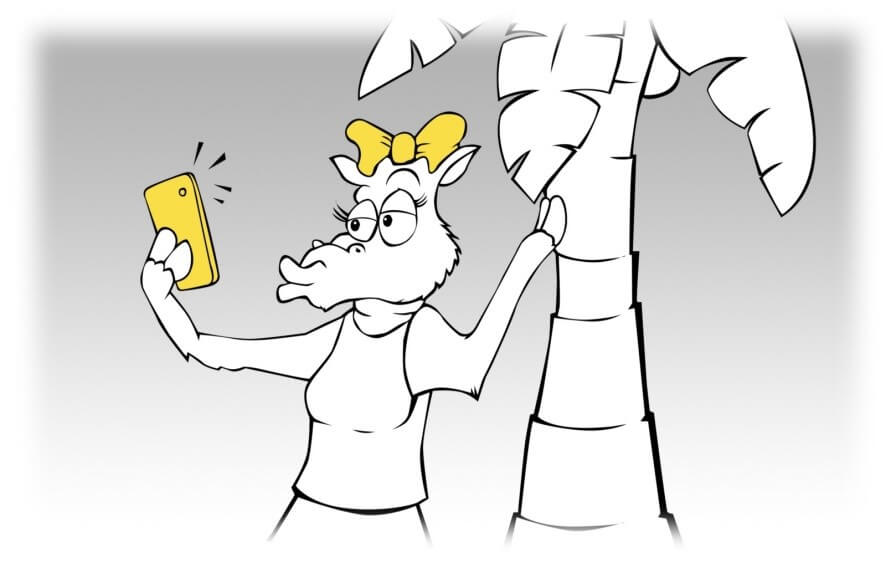 Jenny the Selfie Goat was addicted to her mobile phone. At every event Jenny was always taking pictures of herself, called 'Selfies.' All her friends took selfies too, but not as many as Jenny.
One day, Jenny the Selfie Goat went climbing in the mountains. She noticed the view was perfect for a picture. "These mountains look beautiful. If I was in the picture, it would look even more beautiful!" Without hesitation, she moved towards the edge of the cliff to take the perfect selfie. While adjusting her pose, Jenny slipped and fell down the cliff. Luckily, Jenny the goat fell only a short distance before she managed to regain a foothold, but still, she ended up breaking her right arm. Now Jenny has to use her left arm to take selfies, which she finds very difficult and uncomfortable.
Moral of the story: technology is useful and all around us, but you don't need to capture every moment with your phone, or to gain attention. Learn to live in the moment, enjoy the experience as it happens, and you will feel more fulfilled and happier.
By James Brough
UNSUNG HEROS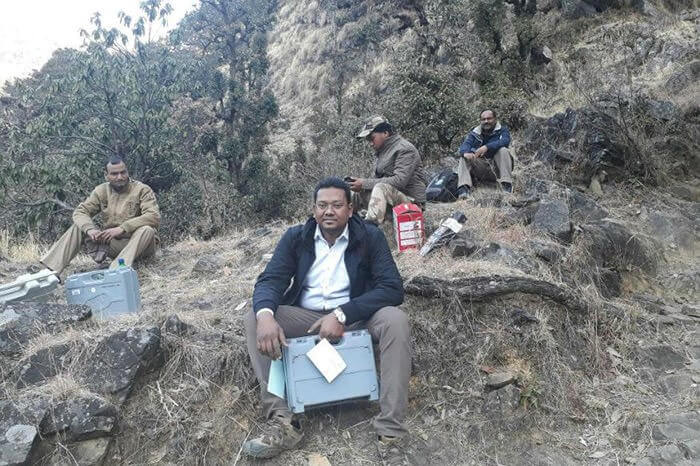 Polling Officials in Uttarakhand
Polling Officials conquered snow laden booths at 10,000 ft for 275 voters in Uttarakhand
While the voters of the plain areas have no issues of transportation and accessibility at the polling booths, their counterparts the hill folk, as well as the polling officers, have to hustle to reach the polling sites.
Uttarakhand had set a benchmark with a record-breaking 68% voting in the Assembly Elections 2017, a record for the hill state. The credence of this feat belonged to the diligent polling officials, who had gone beyond limits to ensure that voters of the unfathomed hill areas got a chance to exercise their franchise.
The polling booths in the Ghansali constituency were among the 479 snow-shrouded booths in Uttarakhand, where the polling parties reached after long tiring treks. Tucked high at 10,000 feet above sea level, the Ghansali constituency area lacks motorable roads and has poor mobile connectivity.
This year too in the Lok Sabha Elections 2019, for the first time ever 141 voters registered at the polling booth exercised their right to vote, in Gangotri shrine situated at 3,140m, in Uttarakhand.