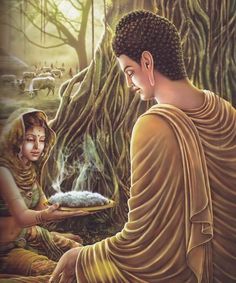 AN OFFERING
Lord Buddha sat under a tree and his devotees gathered around him with their offerings. It was the appointed day for the collection of alms.
The king and the princes brought precious stones, gold, silver and riches. The landlords brought sackful of food grains, large baskets of fruits and vegetables. Wealthy merchants brought valuable gifts. Landowners placed deeds of land at the feet of Buddha. The village folks brought food and clothes. Lord Buddha sat there with a serene smile on his face. He extended his right hand as a mark of acceptance for each offering.
An old beggar woman slowly walked up and stood in front of him. "This is all I have, Tathagat,: she said, holding half a pomegranate in her hands. "A few moments back, I saw people coming here with their offerings. I was told that you, my Lord, have come to our village. But, by then, I had already eaten half the pomegranate. This is all that is left and I want to offer it at your feet. Will you accept my offering, O'Lord?" She fixed her pleading gaze on the serene and kind face of Buddha.
At once 'Tathagat' got up from his place and extended both his hands to accept the pomegranate from the old woman. Astonished were the wealthy and powerful present there.
"Getting up to receive a half-eaten pomegranate and that too with extended hands!" someone wondered aloud, "what is so special about it?"
"I am grateful to all of you for having shared with me your wealth. You have all offered me only a part of your belongings. But this poor woman's offering is different. She is giving me all that she has. She hasn't kept back anything for herself. When someone offers you her everything how can you not honour the gift," said Lord Buddha.
Remember:
When giving a gift it is an offering you make. You are not forced to give it. You are giving out of choice, so give happily.
Most importantly, don't judge the value of a gift only by its worth.
Source : The Joy of Living (A Series for Value Education)
UNSUNG HEROES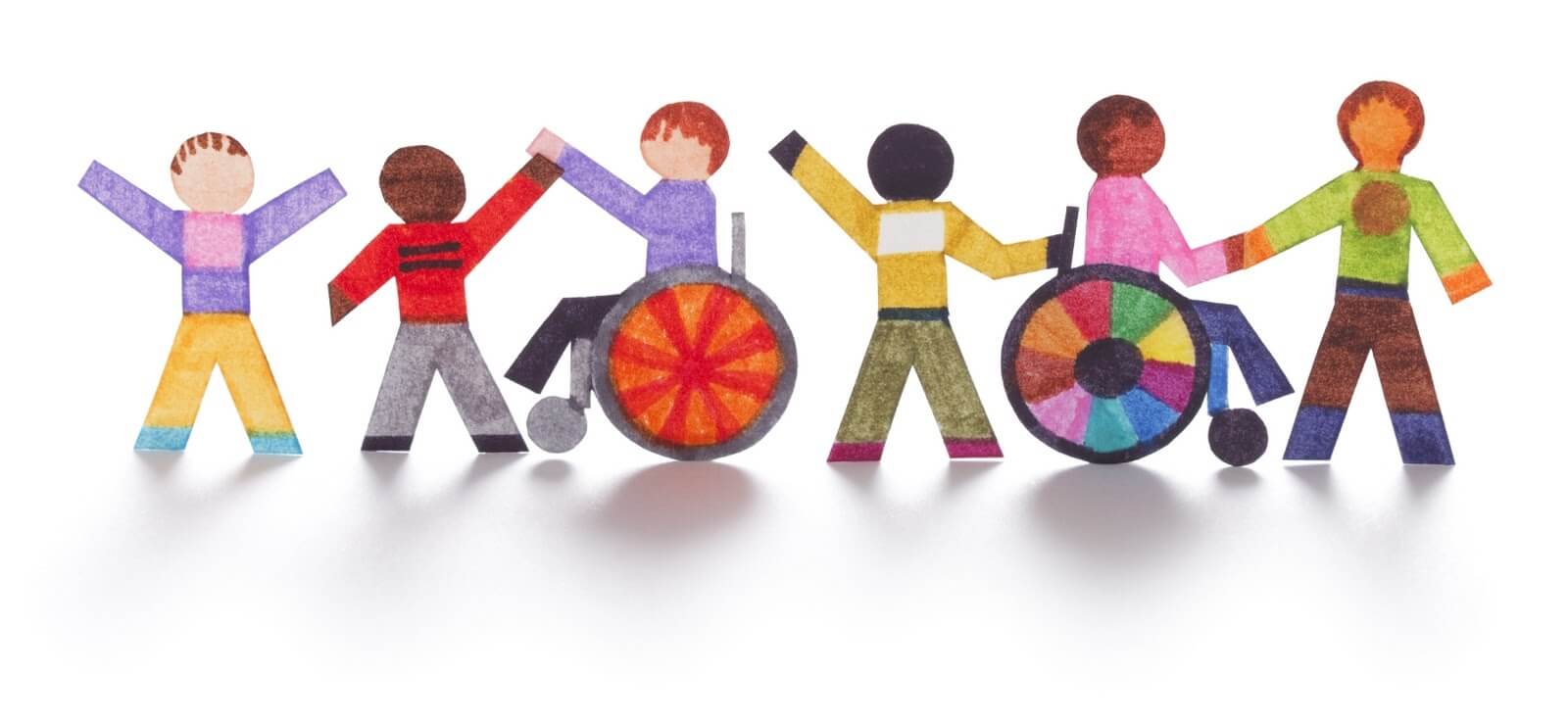 I MUST HELP OUT
Mumbai school girl, Hardini, deeply cared for her mentally challenged sister, Rujuta. Rujuta went to a school for the handicapped. Most such schools did not have enough funds. They were ill-equipped and teachers were seldom paid their salaries in time. Hardini was very upset by her sister's plight.
"I must help out," Hardini resolved one day in 1998. But what could a 10-year-old do? But since she was determined she thought of a plan.
Hardini could paint well and that year she spent her entire summer vacation painting. Sometimes she painted up to 10 hours a day. In the month of July, she held an exhibition at her school, Maneckji Cooper, and raised Rs. 2, 18,000.
In May 1999, Hardini's efforts won her an award in an international competition for youngsters who have made a significant contribution to their communities. The Award Ceremony was held in the U.S. Hardini also exhibited her paintings in New York while she went to receive her award and raised $15,000 (Rs. 6, 60,000)
Hardini distributes all the money that she raises among schools for the handicapped. These schools thank Hardini and shower accolades on her. Hardini is a special girl for she set herself a great goal of service and is moving towards it with great determination.
Source : The Joy of Living (A Series for Value Education)