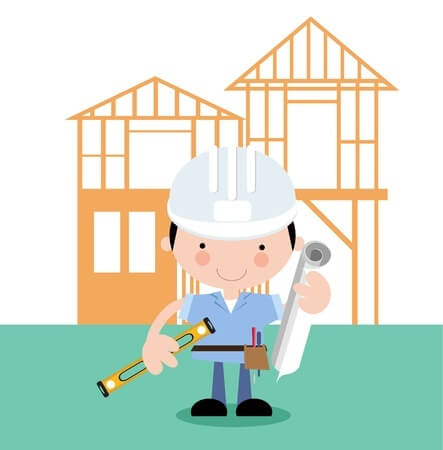 BUILDING YOUR HOUSE
An elderly carpenter was ready to retire. He told his employer-contractor of his plans to leave the house-building business to live a more leisurely life with his wife and enjoy his extended family. He would miss the pay check each week, but he wanted to retire. They could get by.
The contractor was sorry to see his good worker go & asked if he could build just one more house as a personal favour. The carpenter said yes, but over time it was easy to see that his heart was not in his work. He resorted to shoddy workmanship and used inferior materials. It was an unfortunate way to end a dedicated career.
When the carpenter finished his work, his employer came to inspect the house. Then he handed the front-door key to the carpenter and said, "This is your house... my gift to you."
The carpenter was shocked!
What a shame! If he had only known he was building his own house, he would have done it all so differently.
So it is with us. We build our lives, a day at a time, often putting less than our best into the building. Then, with a shock, we realize we have to live in the house we have built. If we could do it over, we would do it much differently.
But, you cannot go back. You are the carpenter, and every day you hammer a nail, place a board, or erect a wall. Someone once said, "Life is a do-it-yourself project." Your attitude and the choices you make today, help build the "house" you will live in tomorrow. Therefore, build wisely!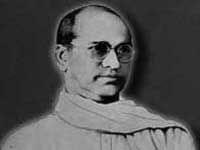 UNSUNG HEROES
Vallathol Nagar is a small town located on the banks of Nila in the Kerala state of India. It is named after Vallathol Narayana Menon, who was a triumvirate poet of modern Malayalam language, which is spoken in the south Indian state of Kerala.
The honorific Mahakavi (great poet) was applied to him in 1913 after the publication of his Mahakavya Chitrayogam. Chitrayogam conformed to all the principles of a traditional Mahakavya and was divided into 18 Sargas.
He started writing poems from the age of twelve. Kiratha Satakam and Vyasavataram were his earliest published works. He won Bhashaposhini magazine's poetry award in 1894. His poems began appearing in Bhashaposhini, Kerala Sanchari and Vijnana Chintamani magazines. His first major literary ventures were a rendition of Valmiki's Ramayana into Malayalam.
In addition to subjects from nature and the lives of ordinary people, he wrote against caste restriction and orthodoxies. Vallathol's opposition to the indignities of the caste system and the injustices suffered by the poor form the themes of many of his poems.
He was awarded Padma Bhushan title, India's third highest civilian award, in 1954.
Vallathol is credited with revitalising the traditional Keralite dance form known as Kathakali. He played a prominent role in setting up the Kerala Kalamandalam at Cheruthuruthy, near the banks of Bharathapuzha River. He stimulated the world's interest in this art during his tours abroad between 1950 and 1953.
Vallathol is regarded as the greatest nationalist poet of the language. He actively participated in the Nationalist movement. He attended the all India Conferences of the Indian Congress in 1922 and 1927 and rejected a royal honour bestowed upon him by the Prince of Wales during his India visit in 1922. Vallathol remained a great admirer of Mahatma Gandhi. At the same time, he felt attracted by the Communist ideology and wrote poems praising the achievements of the Soviet Union. He wrote several patriotic poems hailing India's nationalist movement.