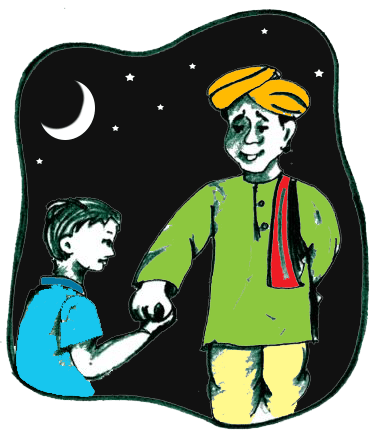 A COIN A DAY
Som Dutta wanted his son, Varun Dutta to grow up into a fine, sensible and thoughtful young man. The boy looked up to his father and the father always looked out for an interesting way of 'educating' his son.
"Baba, baba, the great fair of Basant will be held for three days outside the village. All my friends will go and so shall I," Varun's voice was full of excitement as he came running into the house.
"Why not, Varun? You must go with your friends on all the three days. You are old enough now to take care of yourself. Also, for each day of the fair, I shall give you a coin to spend. Remember two things, firstly you don't have to save anything from the coin you get for the day and secondly you must spend your coin well. We shall discuss how well you spent your money at the end of the fair."
Soon the fair was over and once again the father and son sat together.
"So how did you spend your money each day?"
"Oh, each day was different, father. The first day I ate to my heart's content with my money. The food was tasty but the 'catapult' that I bought was of a very poor quality. It was so disappointing. The second day I was rather unlucky. I lost the coin while I was walking with my friends. I searched my pockets but it was shocking to think how it just slipped and fell somewhere. The third day, I was rather careful. I kept it very carefully and spent it well. In fact, I also bought two little gifts, one for you and one for mother. The last coin was rather well spent."
Som Dutta listened carefully. "He had a gentle smile on his face as he said," My dear son, God Almighty, our father, gives us all a coin a day. Each day is given to us as a coin to be spend in this great fair of the world. We must spend our each day as carefully and as sensibly as a child would spend a coin in a fair. See that you don't waste it on meaningless and worthless activities. Make sure that you do something worthwhile with it. Just as buying a gift for me gave you happiness, spend a little bit of your time for others too. Don't be selfish. Keep others in mind while you spend your day. This would make your life more meaningful and happy.
Source: The Joy Of Living
UNSUNG HEROES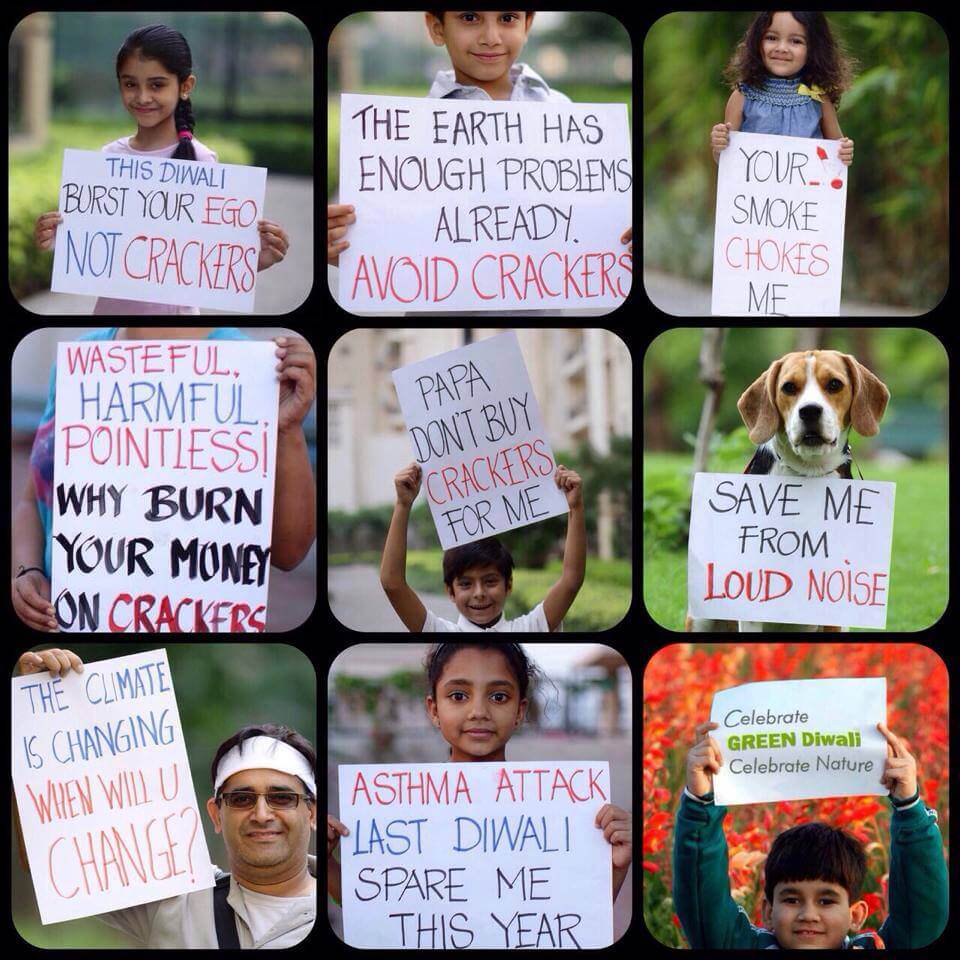 BE THE CHANGE YOU WANT TO SEE IN THE WORLD!
"As human beings, our greatness lies not so much in being able to remake the world - that is the myth of the atomic age - as in being able to remake ourselves" said Mahatma Gandhi.
Diwali is just around the corner and preparations have already begun. As being the biggest festival of India, Diwali brings with itself an unmatchable excitement and celebratory spirit.
However, in the recent years, extravagant celebrations have not only put a great strain on the environment, but have also put people's health at stake. Burning crackers may seem fun, but as responsible citizens it's our duty to protect our environment from dangerously rising pollution level. It is not important to start big, forget about the big change and start with a tiny habit. This small start to change the world will have an impact greater than you think.
It is rightly said "You have to be the change that you want to see in the world."
You can start small by:
Taking the community children for a walk in the neighbourhood and collecting dry leaves, grass and twigs. You can celebrate the festival of lights by lighting a bonfire on the terrace or in an open space and serve homemade sweets and sherbet.
If you don't have the space for a bonfire, fill colourful balloons with glitter and small pieces of bright coloured paper. Spend the evening bursting them with your family and friends.
You could also opt for eco-friendly crackers that are made from recycled paper. The noise produced by these crackers is also within the decibel limits set by the Central Pollution Control Board.
Above all if you really want to burst crackers as an integral part of Diwali, limit your spends and enjoy less polluting crackers which are made in India.
Diwali marks the triumph of light over darkness, good over evil, and hope over despair.
So this Diwali be an unsung hero in bringing a change and pledge to celebrate Diwali responsibly and with minimal environmental consequence.