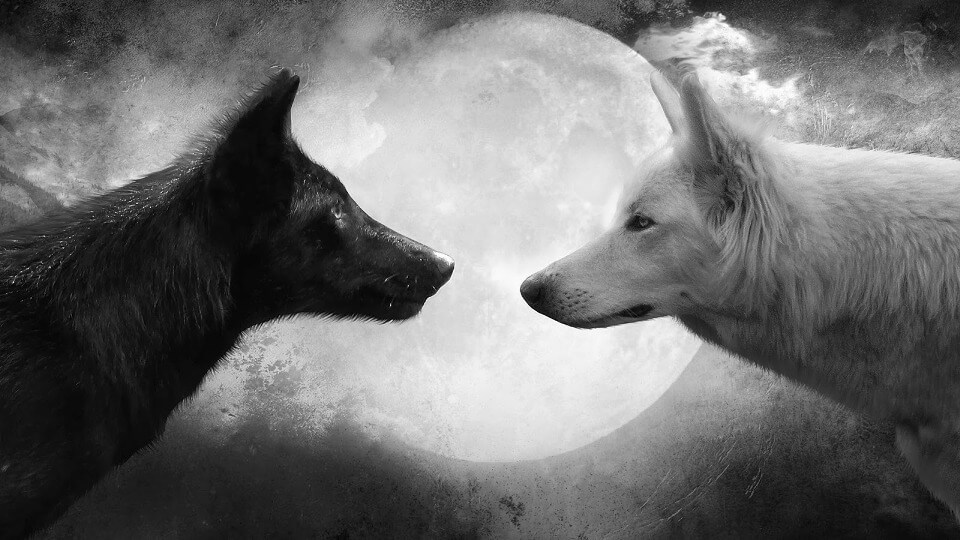 THE STORY OF TWO WOLVES
Have you ever experienced a tussle between your positive and negative thoughts? Do you feel your negative thoughts discourage you from cultivating a feeling of gratitude?
Let's read the story below and find answer to all these questions.
Once upon a time in a farmland there was an old Crofter, who was teaching his son about life. "A continuous battle is going on inside me," he said to the boy.
"It is a terrible battle between two wolves. One wolf is evil – he is anger, envy, sorrow, regret, greed, arrogance, self-pity, guilt, resentment, inferiority, lies, false pride, superiority, and ego." He continued, "The other wolf is virtuous – he is good, happiness, peace, love, hope, serenity, humility, kindness, benevolence, empathy, generosity, truth, compassion, and faith. The same battle is going on inside you – and inside every other person, too."
The son thought about it for a moment and then asked his father, "Which wolf will win?"
The old Crofter simply replied, "The one you feed."
The moral of the above story is that we have the power to control our thoughts, if our mind is flooded by negative thoughts it is because we allowed them to rule our mind. So, it is up to us if we want to direct our energy towards positive thoughts and let them rule our mind or not.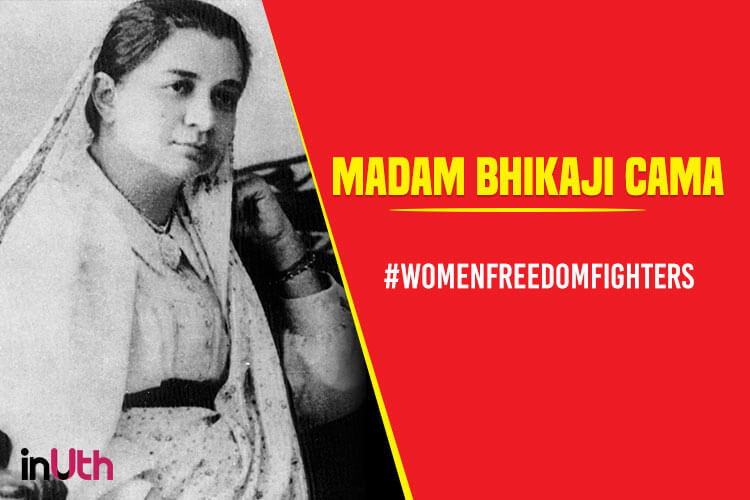 THE UNTOLD STORY OF THE FAMOUS BIKAJI CAMA- A WOMAN WHO FOUGHT FOR THE NATION
On August 21, 1907, an International Socialist Conference was being held at Stuttgart, a city in Germany. One thousand representatives from across the world had come to attend the conference. It was on this occasion that Bhikaji Rustom Cama unfurled the first version of the Indian national flag—a tricolour of green, saffron, and red stripes. The fiery lady then announced,
"This is the flag of independent India. I appeal to all gentlemen to stand and salute the Flag."
Surprised by the dramatic incident, all the representatives at the conference stood up and saluted the first flag of independent Hindustan.
Born on September 24 1861 into a large, affluent Parsi family Bhikaji was influenced by the environment in which the Indian nationalist movement was taking root. She had a flair for languages and soon became proficient in arguing her country's cause in different circles. A nationalist at heart, she believed that the Britishers had ruthlessly exploited India for their own profit.
In 1896, when bubonic plague broke out in the Bombay Presidency, Bhikaji immediately volunteered to help the team working to save plague victims. She too caught the deadly disease, from which she recovered but it left her in poor health. As advised she left for London for rest and recuperation. During her stay in London, she received a message from the British that her return to India would be prohibited unless she signs a statement promising not to participate in nationalist activities, to which she refused and remained in exile in Europe for the rest of her life.
In 1902, together with Singh Rewabhai Rana and Munchershah Burjorji Godrej—she co-founded the Paris Indian Society in Paris. Cama wrote, published and distributed revolutionary literature for the movement, including 'Bande Mataram' (founded in response to the British ban on the patriotic poem) and later 'Madan's Talwar' (in response to the execution of Madan Lal Dhingra).
Several Indian streets and places have been named after Madam Bhikhaiji Cama in her honour.
On 26 January 1962, India's 11th Republic Day, the Indian Posts and Telegraphs Department issued a commemorative stamp in her honour.
We salute this unsung torchbearer of Indian Independence movement for her courageous and unsurpassable spirit to free our country.