The Wind and The Sun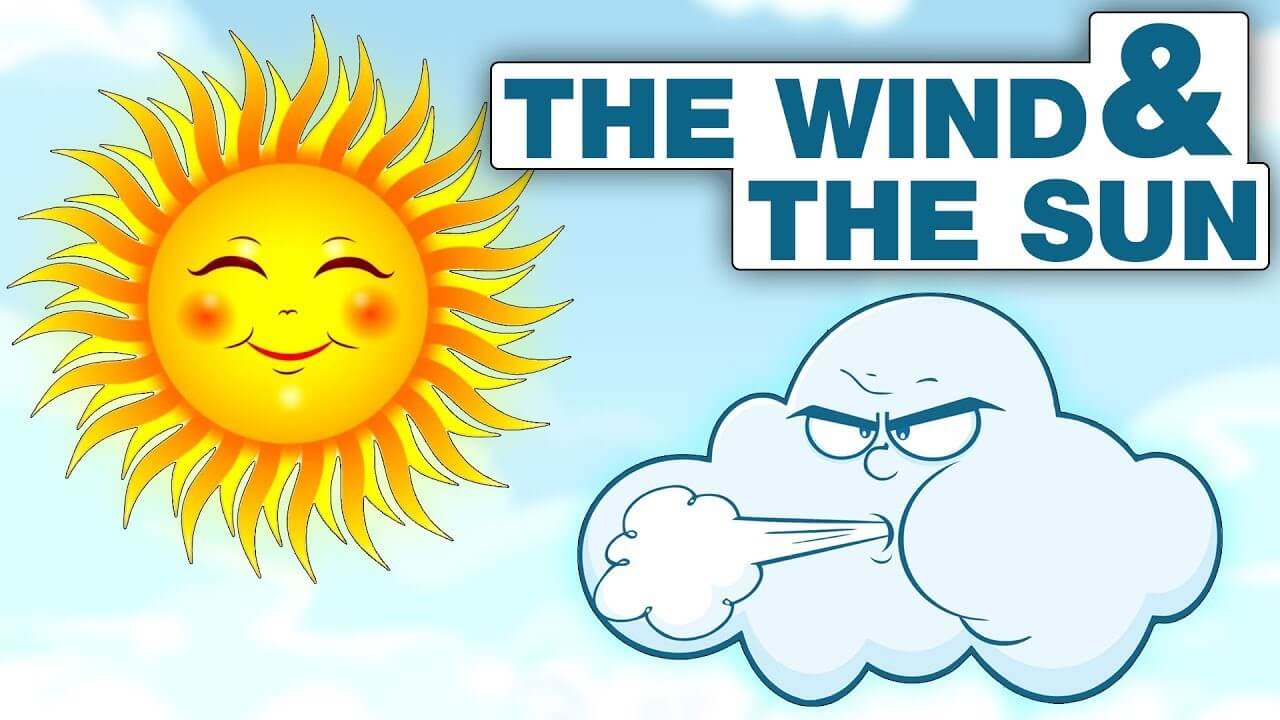 It was an autumn day. The wind and the sun had an argument.
The wind boasted "I am stronger than you."
The sun mildly said, "No. you are not".
Just then, they saw a traveler wrapped in a blanket passing by. The wind said, "Whoever separates the blanket from traveler is the stronger. Do you agree?"
The sun replied, "OK. First, you try."
The wind started blowing. The traveler wrapped his blanket around him. The wind blew harder. The traveler held his blanket firmer. The wind blew still harder. The traveler held his blanket still tighter. The harder the wind blew the tighter and firmer did the traveler held on to his blanket. The wind failed.
It was the Sun's turn. The sun smiled gently at the traveler. The traveler loosened his grip on the blanket. As the sun smiled more warmly the traveler felt the warmth and took off the blanket.
Thus, the warmth of the sun was declared a winner over the force of the wind.
MORAL: Gentle smile can achieve what brutal force can't.
Source: http://www.english-for-students.com/The-Wind-and-The-Sun.html
UNSUNG HEROS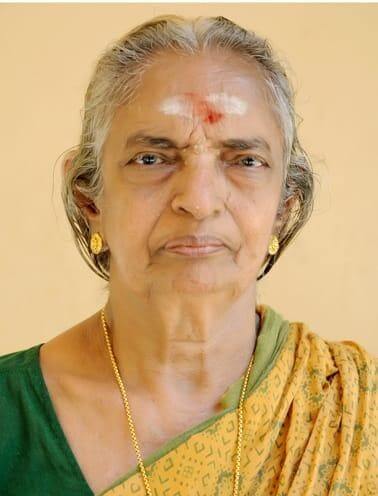 KOLLAKKAYIL DEVAKI AMMA
Have you ever wondered how global warming has affected the lives of the people on earth and might even destroy more lives in the future? Well this exceptionally talented and thoughtful lady surely did, she knew her small efforts can bring a change. They say "Every drop counts", she believed plantation can bring a change in her life as well the area she surrounds.
For generations, Devaki Amma's family and in-laws have been working in the agricultural industry and have predominantly handled the paddy cultivation.
The process of creating a forest by 85 year old Kollakkayil Devaki Amma in the backyard of her home started 40 years back by planting one sapling in the backyard of her private property in Onattukara region in Alappuzha district of Kerala. In no time a beautiful green forest covering an area of five acres had been created. After building the forest, care of the water problems was taken by starting Rain Harvesting in the forest.
Devaki Amma's forest now forms a complete ecosystem with a couple of private ponds, wetland, and animals such as cows, buffalos; Shrubs, creepers, medicinal and exotic plants supplying fruits, flowers and vegetables and the presence of exotic and migratory birds in the forest.
For her fascinating contribution towards green revolution, India's President Ram Nath Kovind recently felicitated her with the Nari Shakti Puruskar. She has won several awards from the State Government including Vanamitra Award and Harita Vyakti Puraskar beside the Indira Priyadarshini Vrikshamitra award by the Ministry of Environment and Forest, Government of India.