Subject :
NSO
Class :
Class 6
The given figure shows a girl standing in a garden under the sun.
Which of the following graphs best represents the variation of the length of her shadow with time?




A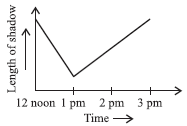 B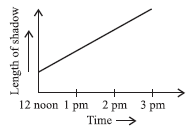 C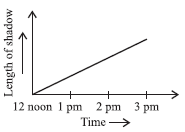 D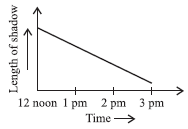 At 12 noon the sun is directly overhead and the length of the shadow should be 0. SOF tells the answer is B but I think it should be C.