Subject :
IMO
Class :
Class 4
The given bar graph shows the subjects liked by 225 students of class 4.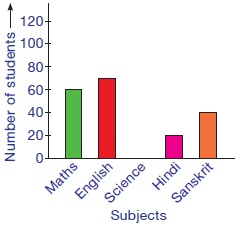 Find the total number of students who liked Science and English.

A 105
B 70
C 35
D 115
Question is confusing. The science bar is blank, so it can be considered as 0. However if the sum of other subject is deducted from the total 225, science comes to 35.The correct answer is considering science value as 35.