Subject :
NSO
Class :
Class 3
Refer to the given world map.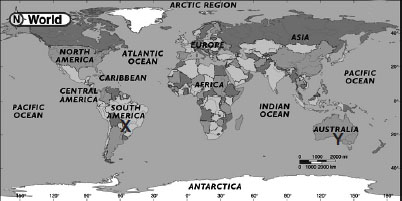 In order to travel from place X to Y, one should use P and to send written messages from place X to Y one should use Q .
Now, select the correct option regarding P and Q.

A P can be either ship or an airplane.
B Q can be telephone or an e-mail.
C P can be either helicopter or a tram.
D Q can be either fax or radio.
VERY BAD