Subject :
IEO
Class :
Class 5
READ THE COVERSATION AND CHOOSE THE CORRECT WORD TO FILL EACH BLANK.
Arvind : So how often do you (example) ____(C)____ your email?
Mani : At least once a day and sometimes more. If I've ____(37)____ any messages I usually answer them straightaway and I always ____(38)____ my friends messages on their birthdays.
Arvind : I use my computer mostly for word ____(39)____.
Mani : Don't you ever ____(40)____the net?
Arvind : Sure, in fact I ____(41)____ a fantastic website just the other day. It was the official site of the film A.I. You can actually chat to a robot on the site!
Mani : And do you ever buy things ____(42) ____?
Arvind : Well, I bought some CDs and a new ringtone for my mobile phone this morning.
Mani : You really like your mobile, don't you? What's the worst experience you've ever had with a computer?
Arvind : Once, when I had to hand in a really important essay the next day, my computer ____(43)____ and I ____(44)____ the whole document.
Mani : Hadn't you ____(45)____ a backup copy?
Arvind : No. Anyway it turns out the computer had a virus so the copy probably would have been infected too.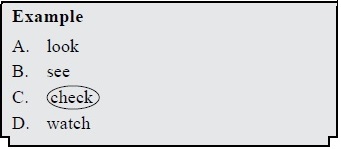 A missed
B lost
C disappeared
D rubbed out
????