Subject :
IEO
Class :
Class 5
Choose the correct word/phrase to complete each sentence.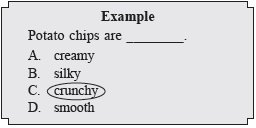 Hey, it's sunny and windy. I ___ we fly kites.

Ahave suggested
Bsuggested
Csuggest
Dsuggesting
but how is it possible...... suggest should come in this blank... or the sentence should be , HEY,its sunny and windy. i we can fly kites ????????